Triade provides you with the right people for the right jobs.
We are a team of 25-strong consultants across the globe including the US, India, Brazil and the Dominican Republic. 
With over 20 years of experience in consulting, technology, management, and processes, Andre brings depth and breadth in Informatica products, PowerCenter®, PowerExchange®, Big Data Management/Data Engineering Integration/Quality/Streaming, B2B Data Transformation® and B2B Data Exchange, Data Integration Hub, Managed File Transfer, Cloud Data Platforms and Cloud Data Management products and solutions.
He has implemented and led several projects using B2B Data Integration, Data Warehousing, Business Intelligence Modernization and Cloud Migration, Operational Data Storage, Data Migration, Baseline Product Implementation, General Performance and Tuning.
Andre enjoys overseeing Triade's projects throughout all phases including analysis, design, architecture, build, QA testing and Deployment to Production.
His vast experience includes full-time and project-based roles at SKY TV, Softtek, Informatica, Interval International/Marriott Vacation, Beacon, Anthem, HMS, BCBS Horizon New Jersey, Vale do Rio Doce – Brazil, Bunnings Warehouse – Australia, Claro / Embratel, Humana, Mastercard, MDIC, Neiman Marcus, the New York City Department of Information Technology and Telecommunications, and the Depository Trust and Clearing Corporation.
Paolo manages Ebratech, Triade's operations arm in Brazil. He brings a solid background in system development and data integration with specialization in the Informatica Intelligent Cloud Services platform.
Paolo is extremely knowledgeable in Informatica's Cloud Data Integration and Cloud Application Integration, implementing projects with Data Warehouse and Business Intelligence, and playing a key role in all project phases.
Paolo's past experience includes projects with large organizations, including the New York City Department of Information Technology and Telecommunications, Claro, BNP Paribas, and ABB.
Rafael manages DGS Data Governance Systems, Triade's operations arm in the Dominican Republic. A technology enthusiast with specialized knowledge in Enterprise Data Management, he brings 20 years of experience in the consulting industry, leveraging technology, management and processes as the building blocks to productivity, efficiency, agility and governance.
Rafael is a big believer in leveraging data as a strategic asset for profit, improvement, competitive advantage and operational efficiencies. This enables companies to successfully manage and democratize data to stay relevant and continue delighting their customers.
Specialties: Data Management, Data Governance, Data Quality, Data Catalog, Data Security, Data Life-cycle, Data Migration, Data Architecture, Data Modeling, Data Warehouse, Big Data, Cloud, Informatica solutions, Microsoft Azure, and IBM Hyperledger Fabric.
Rafael has played consulting and project roles across several industries, including in organizations like Petrobras, Banco Central do Brasil, Oi Telecom, Banco Regional de Brasília, Secretaria da Fazenda do Estado do Ceará, Claro – Puerto Rico, Claro – Dominican Republic, Banco BHD Leon – Dominican Republic,  Evertec, Universal Insurance – Puerto Rico, Triple-S, Vale S.A. – Brazil, Prepa (currently Luma Energy), Banco ING – Chile.
Arvind manages Triade LLC, Triade's operations arm in India. His experience covers full life cycle development involving analysis, design, development, deployment, testing, implementation, maintenance and support of large data warehouse applications in web-based and client/server environments. He brings hands-on data engineering and management guidance to our delivery team.
Prior to joining Triade, Arvind invested eight years of his career working as a Java Developer – coding backend, Core software, Spring Boot, Hibernate, and multithreading applications. He built trading and compliance software for the banking industry, production automation systems for the automobile industry, billing software for telecom, full databases and data modeling experiences for OLTP systems, web services integration, full backend web services, and optimal algorithms to detect compliance issues on the data/backend.
Since 2018, Arvind has been incorporating data engineering with data analysis, BI, data modeling, ETL/ELT design and development with full life cycle implementation of data warehouse, data lakes and others. He performs hands-on extraction, transformation, and loading (ETL/ELT) data from various sources into data warehouses using Databricks, Apache Airflow, Python, Informatica Power Center, PLSQL, SparkSQL, SnowSQL, Unix shell scripting and other BI tools.
In 2021, he joined Triade as a contractor and then became a co-owner in the local subsidiary one year later – in 2022.
Arvind has played full-time and project roles with large corporations such as Royal Bank of Scotland, Ericsson, Renault Nissan, Hinduja Tech, and Capgemini.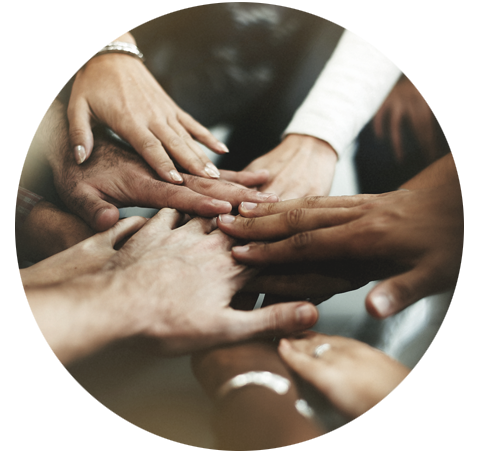 Accountability & Discipline: We do what we say. We understand that time is of the essence. We value other people's time and ours.
Best Practice & Freedom: our team follows best practices and has the freedom to create new solutions and new approaches to existing solutions.
Integrity: We do what is right.
Unity: We embrace diversity and inclusion and together we go further.
Excellence: We never stop learning and improving.
Stewardship: We act with an owner mentality.