Consulting Services: the end-to-end ally for your data projects
From project assessment, through baseline implementation to full-edge turnkey solutions, our consulting services provide all the support your organization needs to ensure your data project addresses your business needs and KPIs.
Cloud Migration – Lift and Shift or Re-Architect/Refactor

Data Architecture (Physical, Logical and Semantic Layer)

Data Engineering, Data Pipelines for Data Lake/house

Business Intelligence & Analytics

External Partner Data Integration (B2B / EDI)

Cloud Data Integration & Cloud Application Integration

Data Quality and Data Governance

Turn Key Solutions, Project Based, Fixed Fee or Time Material options are available for discussion.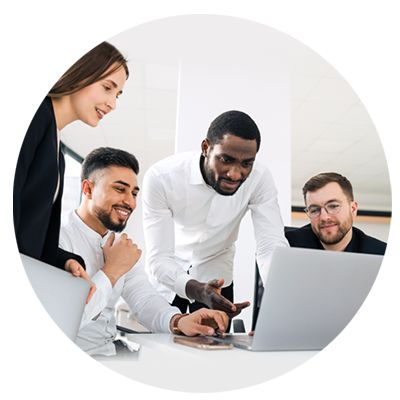 Consulting Services Case Study
Food & Beverage Global Leader enhances Decision-Making with Master Data Management
Business challenge: the business teams were using excel files to load product data information from different systems into the company's Data Warehouse. Data changes and frequent systems evolution posed significant challenges to keeping data up-to-date, causing big data losses and building inaccurate reports. These reports meant that business leaders didn't have a reliable source from which to extract the true state of their products' performance, let alone plan or make decisions around launching new products.
Solution delivered: in three short months, Triade delivered and implemented a Master Data Management solution responsible for linking data between the systems and keeping master records up-to-date across a million products.
Business benefits: improved data analytics + delivery of agile and reliable reports.
The solution manages data for all products sold around the globe. Master Data Management provides a reliable, always up-to-date source pulling product information from all transactional systems, improving data quality and integrity for making product-related decisions.
Consulting Services: related products and solutions