Bye-bye text files in the filesystem.
Hello user-friendly interface.
Formatio is a Hyperautomation framework driven by a responsive and dynamic user interface, aimed at onboarding and managing any backend process.
Allowing for a system parameters configuration, it provides a complete framework for scheduling and monitoring services and jobs. It supports the creation of relations and dependencies between processes and systems, which allows creating business process dependencies.
It accelerates the implementation and the support of DevOps for Data Transformation, Data Analytics, Data Integration, Data Lakes and Data Preparation projects.
Why the name Formatio Framework?
Formatio, in Latin, is "the act of mapping, forming or fashioning".
Our framework eases configuration (forming) in an agile and elegant way (fashioning).
Formatio Value Proposition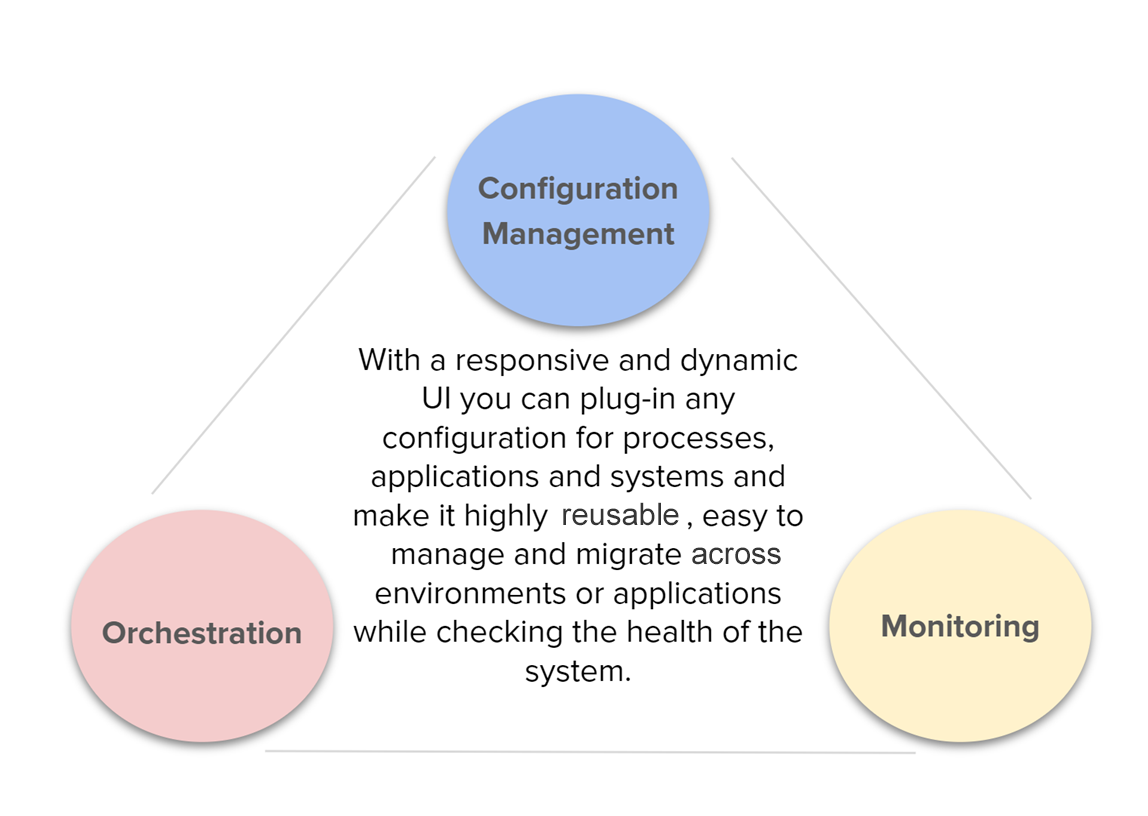 The Challenges Solved by Formatio
Configuration Management
Centralized repository to rectify issues of loss, interchange between dev, uat or prod environments.
Connector that provides configuration ingestion into other systems.
Seamless connectivity for DevOps tools.
Configuration Visibility
Reveals shared configuration to systems.
Traceability
Access details from multiple systems involved in ETL processes, making it easier to track issues.
Detailed Monitoring
Ability to monitor all services and jobs running across the systems.
Controlled Changes
Control parameters and configuration changes in one single place.
Policies and rules changes.
Control requirement changes.
Compliance
Ensure compliance with governance and security certifications (HIPAA, GDPR and others)
Formatio Features
Parameterization
Manage and share configuration/parameters in one single screen. Make running migration jobs easier.
Compliance
Visualize your data and ensure its compliance with HIPAA, GDPR, and SOC 2.
Scheduler
Schedule ETL or ELT jobs and processes on multiple systems from a single console.
Process Flow
Manage processes for jobs and share data between different jobs visualizing dependencies.
Universal connectivity (Plugin/API Integration)
Pre-built, seamless connectivity with pre-defined values available for universal systems.