Overcome key financial challenges. Prevent delayed cashflow & revenue leakage.
Triade's robust financial solutions  help you prevent:
Lack of visibility of proper financial positions.

Lengthy and error-prone manual financial recording and closing.

Delayed/poor cashflow due to lack of accuracy.

Delayed response time for modifying forecasts.

Delayed response to financial changes in demand.

End-to-end business process integration.
"Like many businesses, we had decentralized data and multiple versions of the truth. This made it difficult to be agile and move toward dynamic repricing of insurance policies to compete with fintech companies. For the business to continue to thrive, waiting four to six weeks to get a data extract just wasn't acceptable."

Vice President of Data Analytics

Leading Financial Group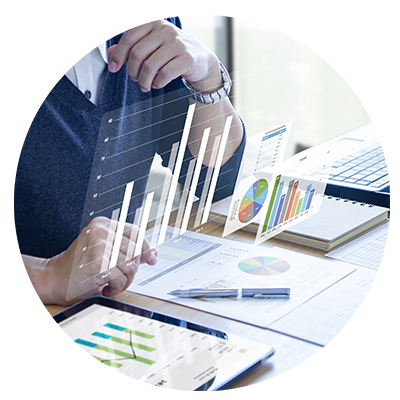 How Triade's financial services support your business:
We offer complete automation for consolidation, validation and reconciliation of key financial data.

Our compact solution helps optimize financial recording and reporting process across local, regional and legacy systems.

Enterprise-grade cash management solution that includes automated consolidation and harmonization.

Improve payment flow increasing transparency and speed with optimum outputs.

Automated financial data consolidation and linking for better financial planning, modeling and analysis.

Financial data accuracy supports operational decisions.
Benefits to finance, sales and customer success teams:
Reduced cost of finance as a percentage of revenue.

Empower your financial teams with in-depth financial analysis and faster financial closure.

Greater visibility into material impact on financial statements.

Optimized, faster cash flow.

Reduced interest expense.

Improved capturing of discount rates.

Accurate billing accuracy and error-free invoice generation.

Improved sales process with less customer attrition.
"With Informatica behind our big data platform, we achieved $45 million in external partner cost savings in just two years. Originally, the business case was projected to take four years."

Vice President of Data Analytics

Leading Financial Group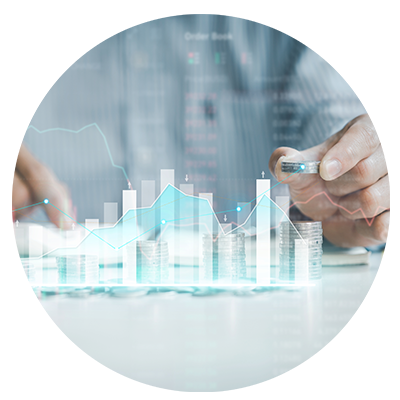 Provide enterprise-scale benefits to your organization:
Make agile decisions based on data and artificial intelligence.

Minimize opportunity costs.

Increase market capitalization.

Increase transparency of costs and growth drivers.

Allocate resources strategically.

Increase forecast accuracy.