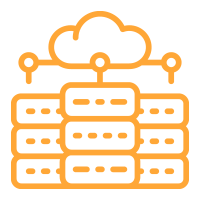 Cloud Analytics
Consolidate or modernize your on-premises data warehouse or data lake in the cloud using market-proven technologies.
Create a single source of truth by bringing your diverse data together.
Future-proof your data pipelines, data lake, and data warehouse with a secure, flexible, and near-zero maintenance solution that easily scales to meet your needs.

AI/ML & Data Science at Scale
Accelerate your time to value and ROI by transforming your data into actionable business insights.
Automate data discovery, preparation, processing, and mask sensitive data. Allow data scientists time to do what they do best – analyze data and drive innovation.
Implement your cloud-native data integration, quality, and metadata management.

Data Modernization
Modernize your data platform at the speed of your business changes. Stop playing catch-up.
Rapidly onboard critical capabilities as business requirements and technologies change.
Take advantage of our vendor-agnostic solutions to quickly adapt your cloud platforms, including but not limited to Amazon Web Services, Microsoft Azure, Google Cloud Platform, Snowflake, Databricks Delta Lake and many more!